Under corona-pandemin kommer jag att boka enbart ett sällskap åt gången. Det finns möjlighet att äta frukost på verandan.
During the corona pandemic, I will book only one company at a time. Breakfast is available on the veranda if you wish.
Während der Coronakriese nehme ich nur eine Buchung pro Mal entgegen. Es gibt die Möglichkeit das Frühstück auf der Veranda zu essen.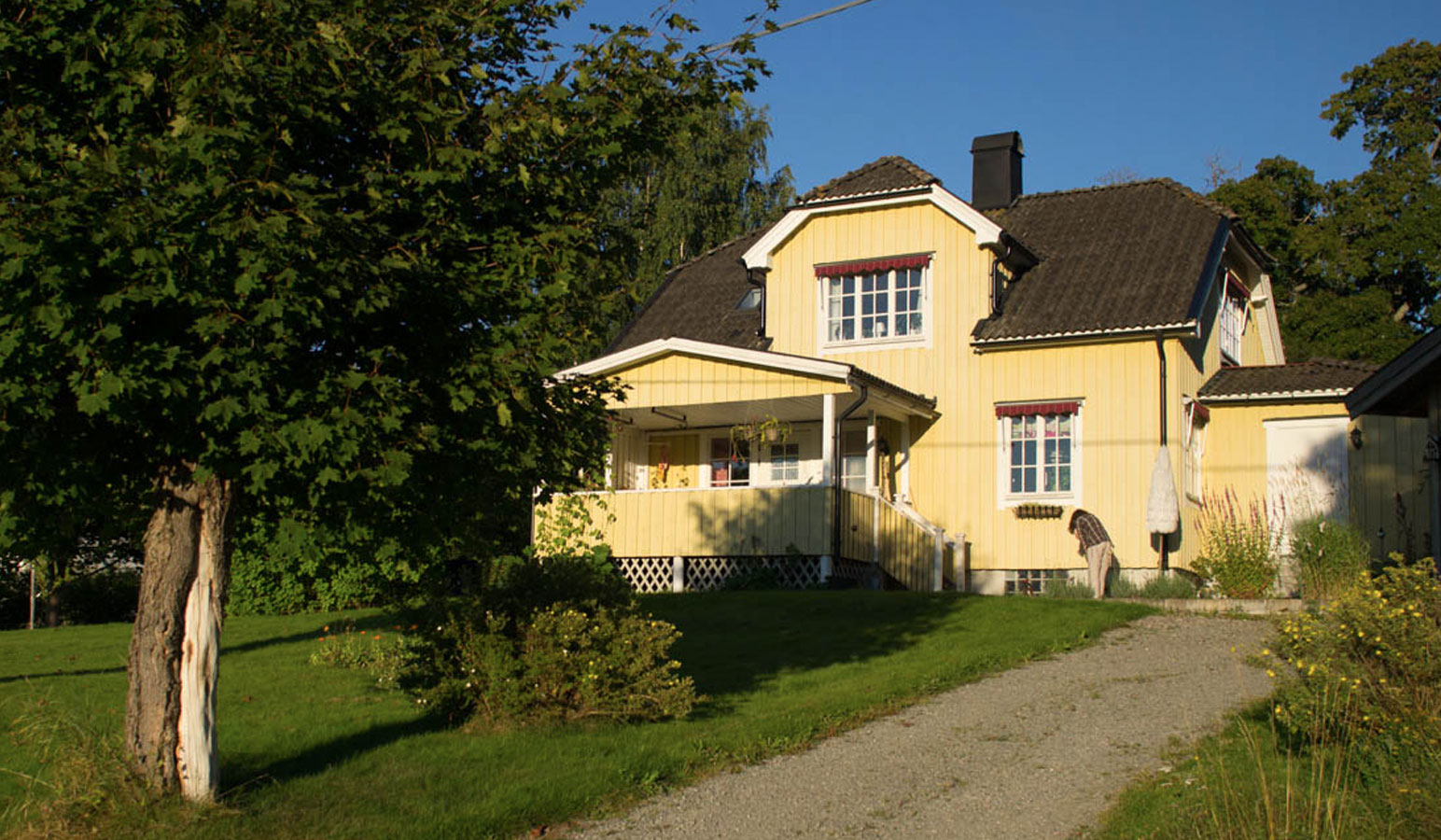 Huset
The house
Mein Haus
Mitt hus ligger på ett näs ut i Ärtingen, en mil från Bengtsfors. Från Ärtingen kan man med mindre båt nå Dalslands kanals sjösystem.
The house is located next to the lake Ärtingen. From Ärtingen you can use a small boat to reach the Dalsland canal lakesystem.
Mein Haus liegt auf einer Halbinsel nahe am See Ärtingen, zehn Kilometer ausserhalb von Bengtsfors. Mit einem kleinen Boot kommt man leicht zum Dalslands Kanal.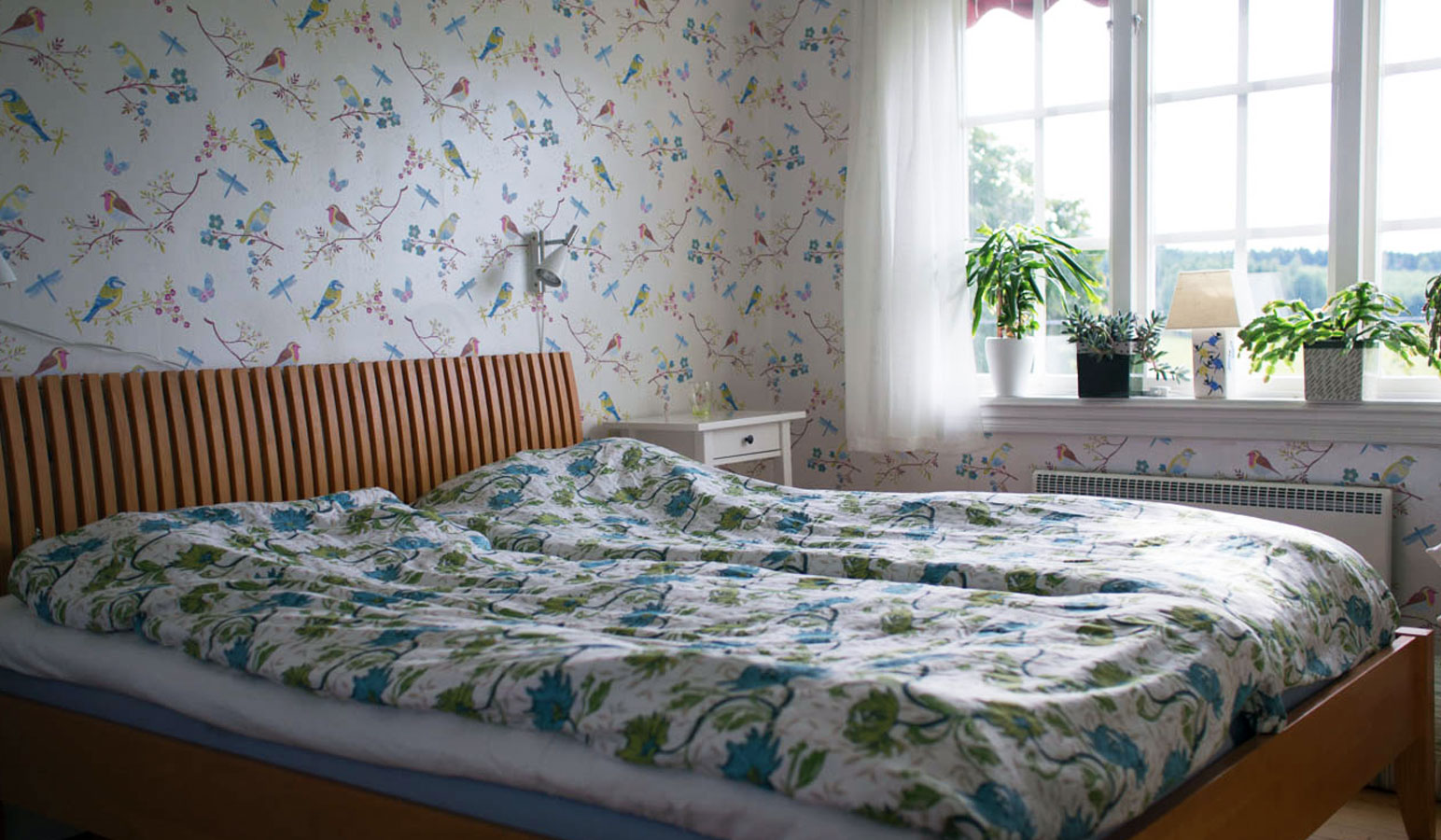 Rummen
The rooms
Die Zimmer
Rummen, liksom badrummet, ligger på övervåningen. Två rum med dubbelsäng samt ett litet krypin med sängplats för en person, som kan användas om ni är flera gäster. Rummen är nyrenoverade och ljusa.
The rooms to rent is on the first floor, as well as the bathroom. Two rooms with a double bed and one smaller room for one person. The rooms are recently renovated.
Die Zimmer und das Bad liegen im ersten Stock. Zwei Zimmer mit Doppelbett und auch ein ganz kleines Zimmer för eine Person. Alle Zimmer sind frisch renoviert.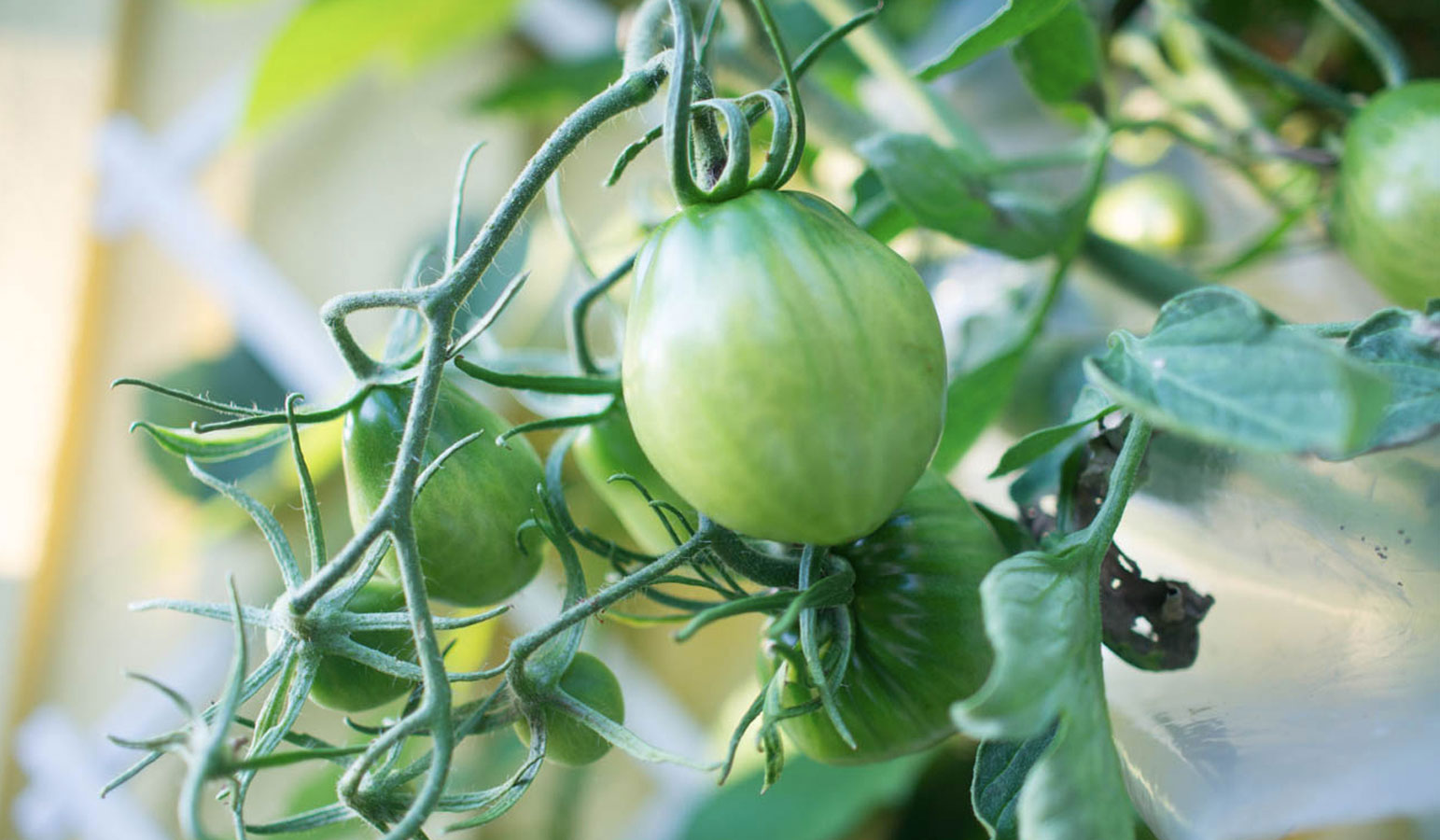 Frukosten
The breakfast
Das Frühstück
Serveras i matrummet på entréplan. Till största delen består frukosten av ekologiska matvaror.
Breakfast is served downstairs. The breakfast is mostly made with natural and organic ingredients.
Das Frühstück wird im unteren Stock serviert. Der grösste Teil des Frühstücks besteht aus ekologischen Rohwaren.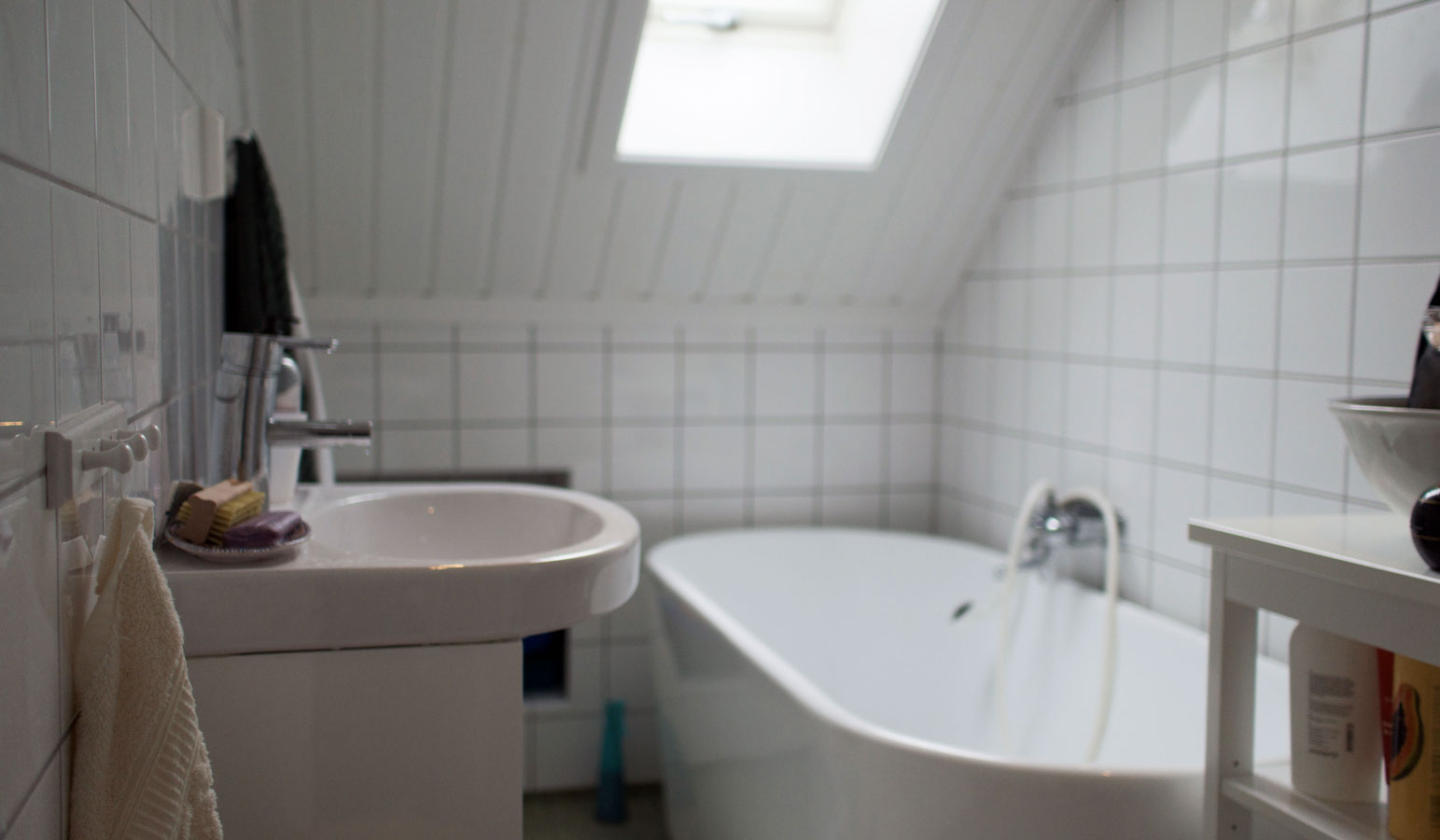 >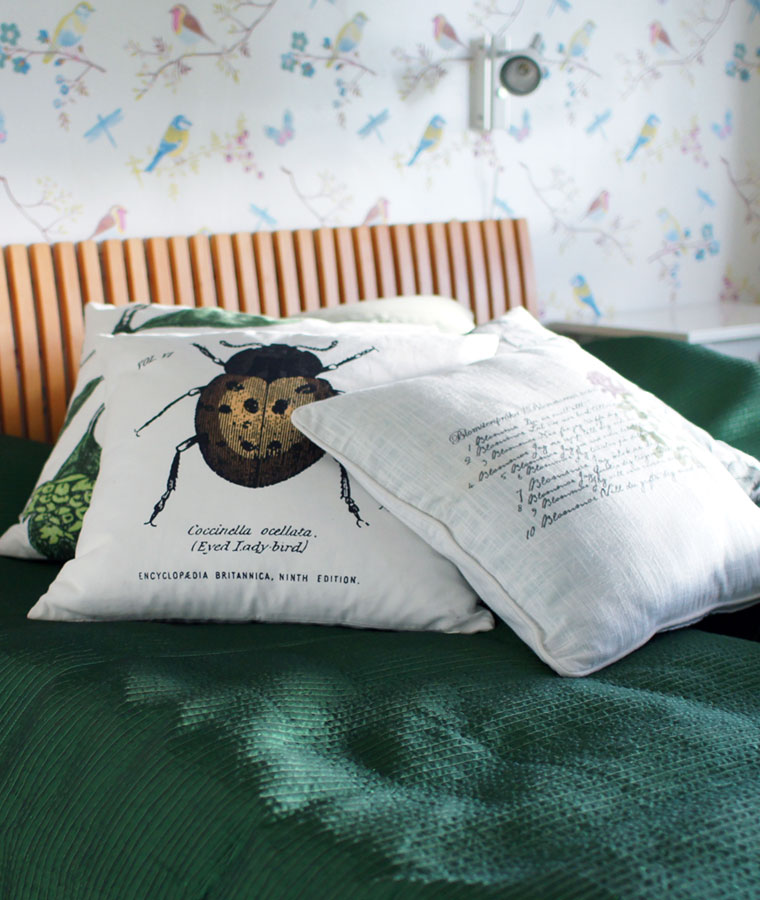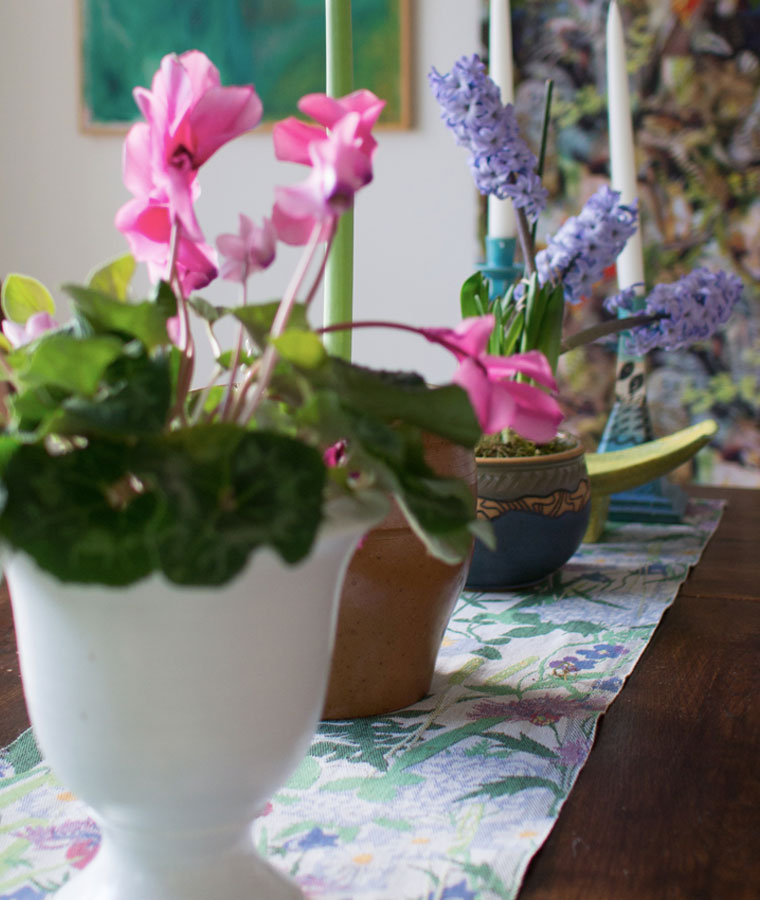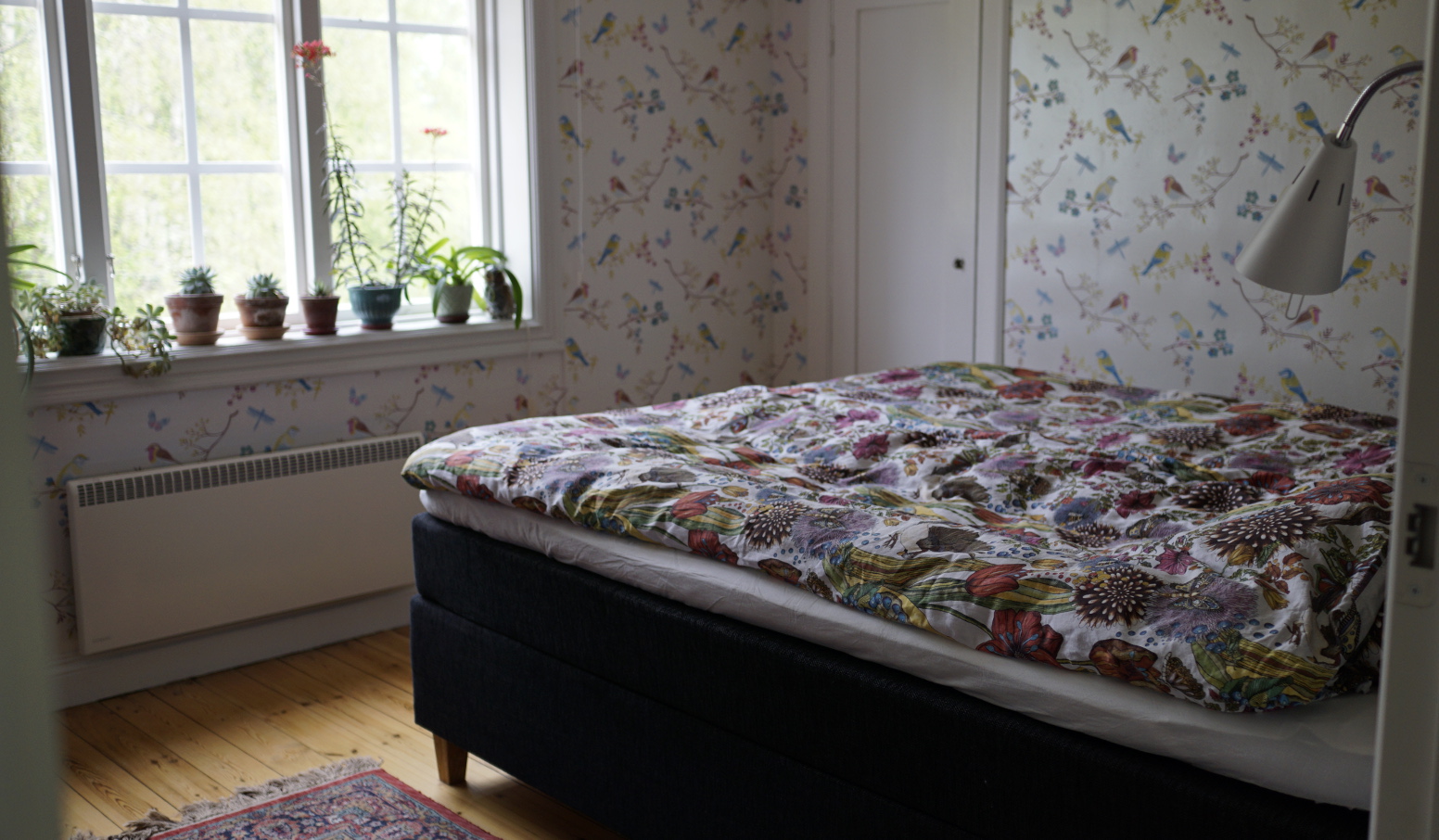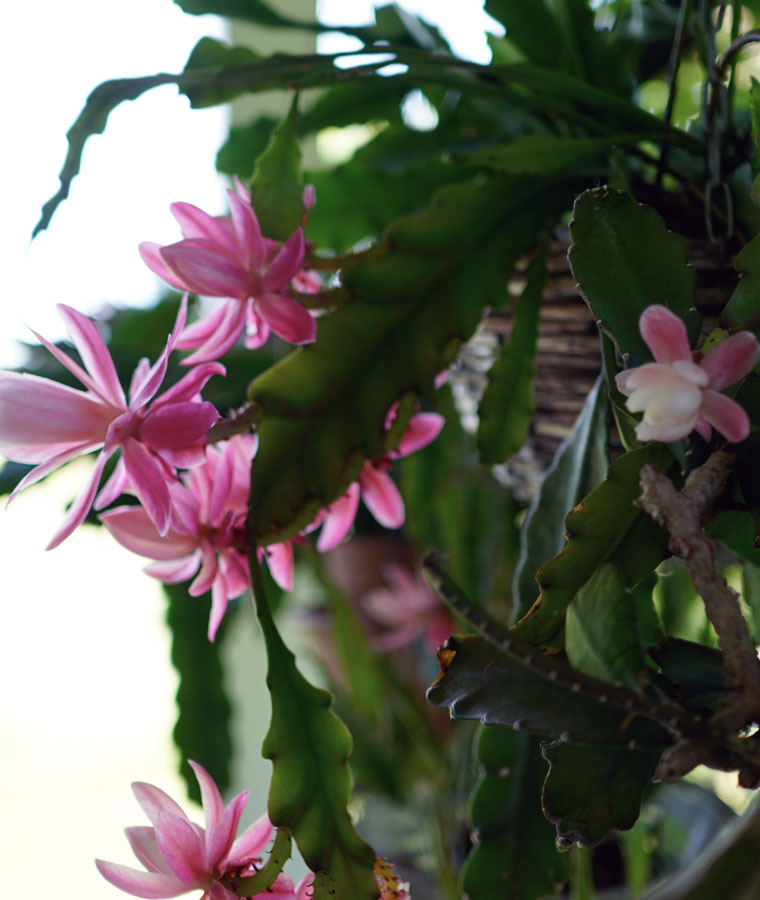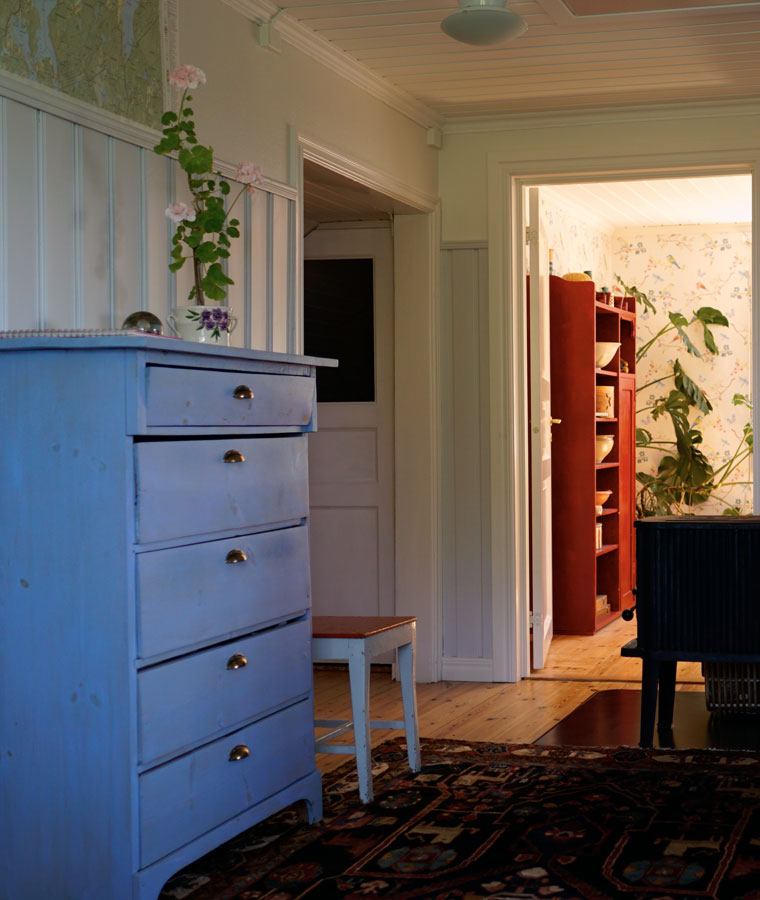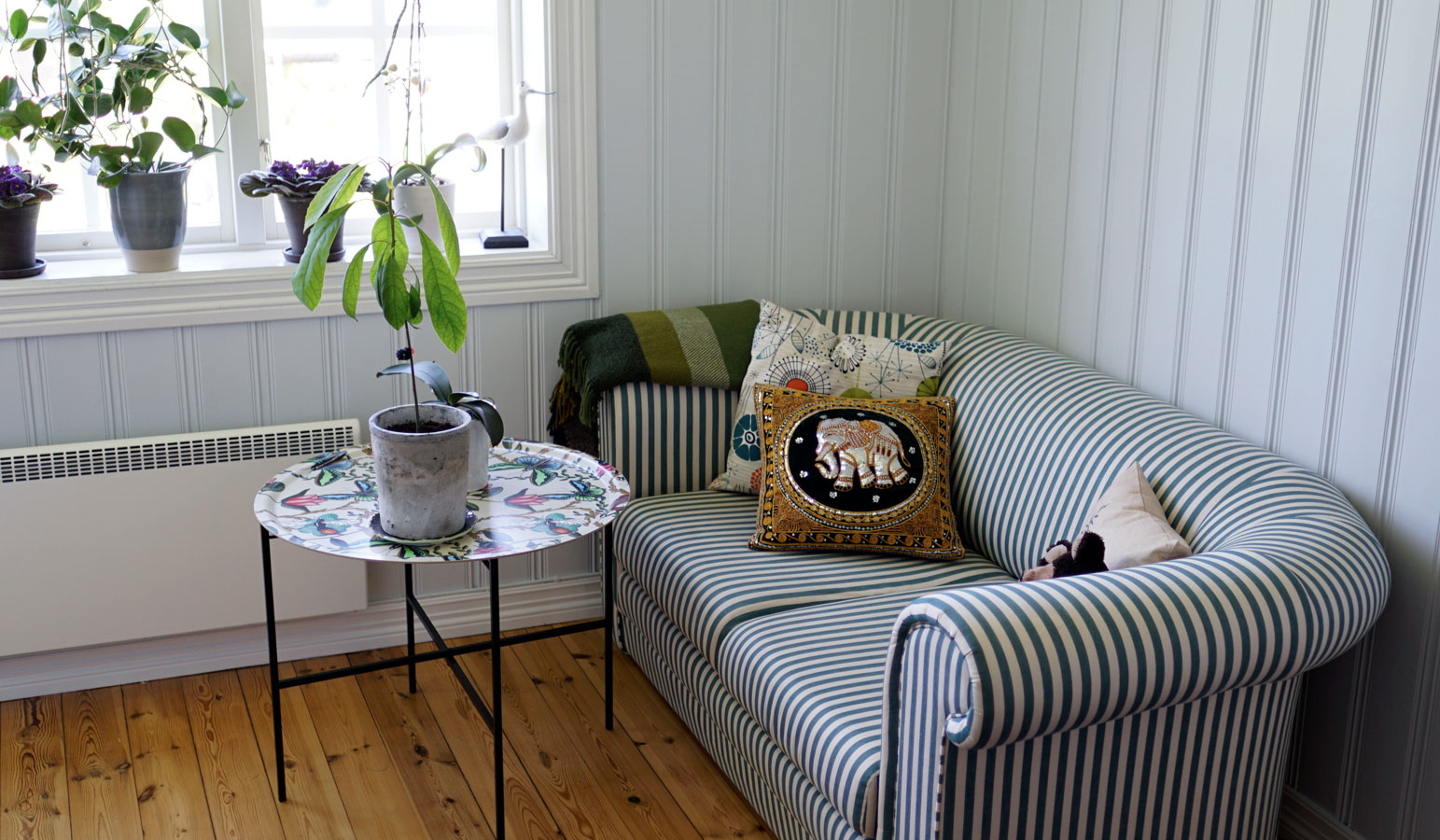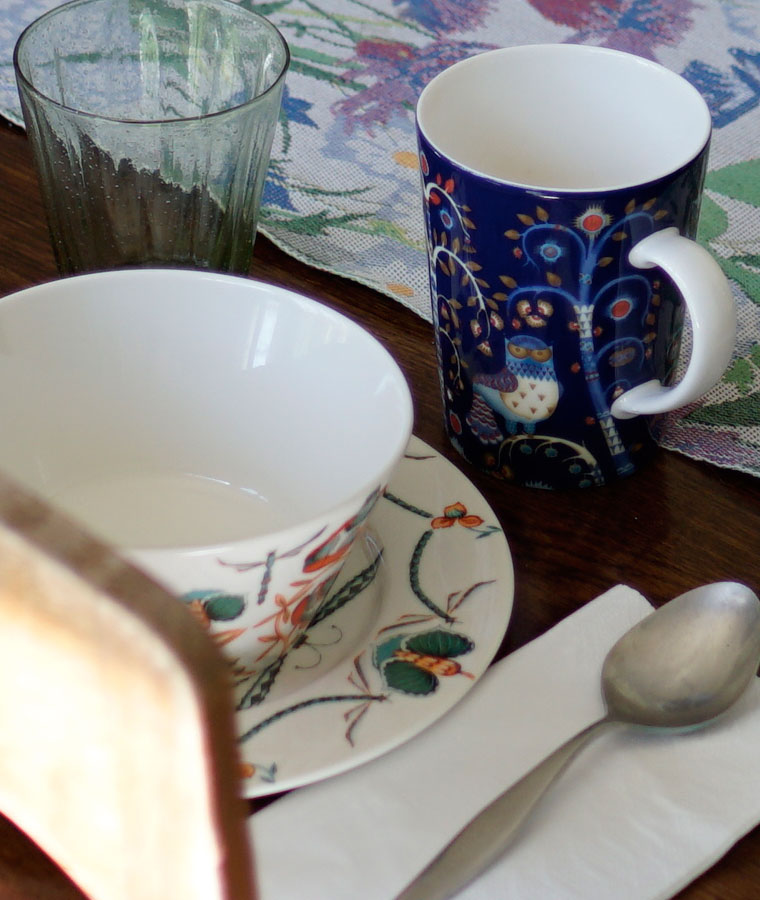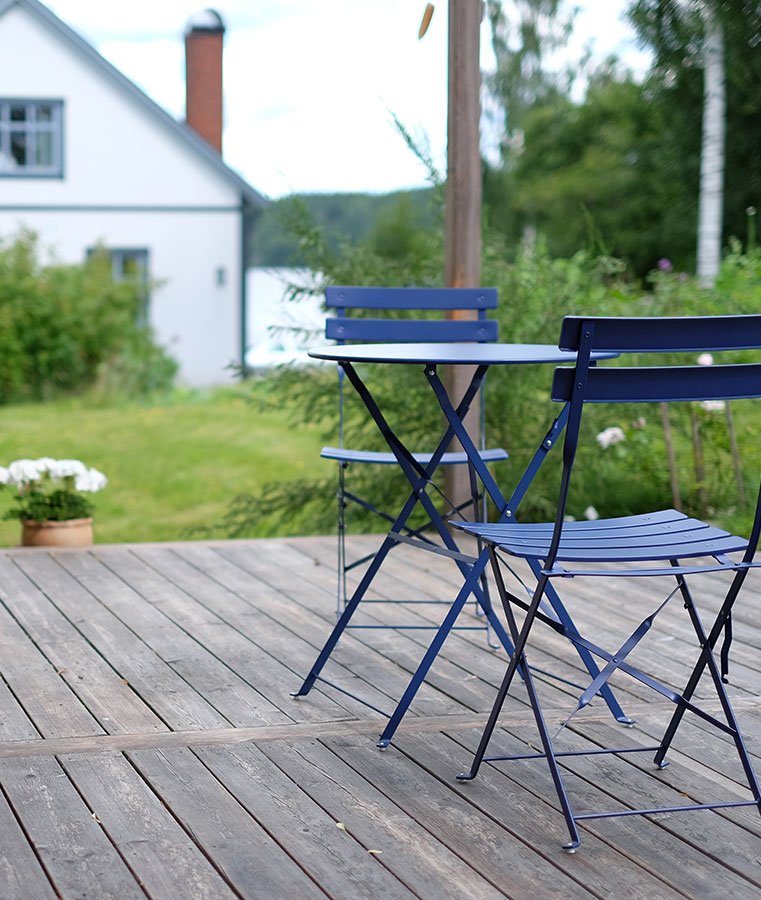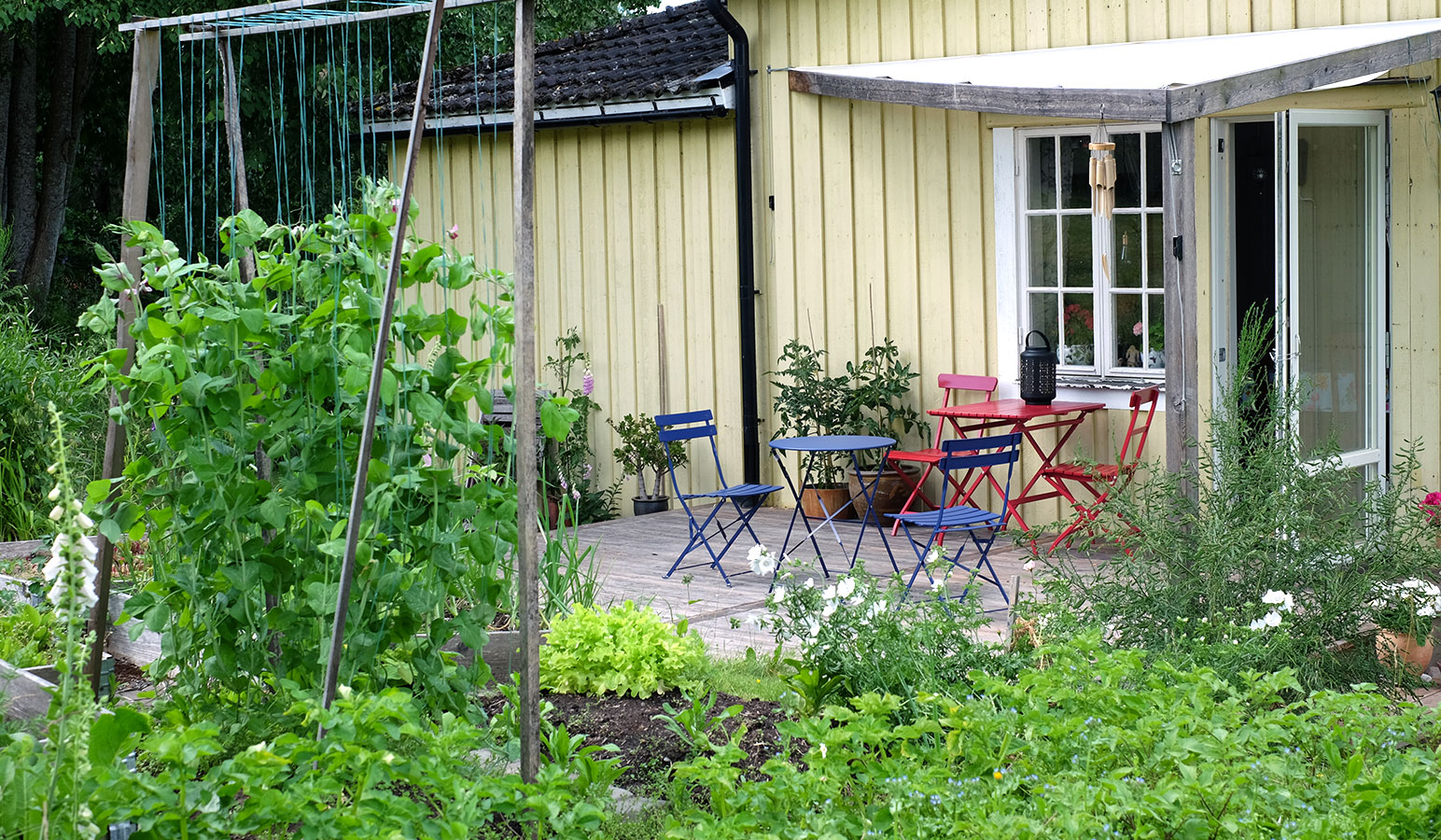 Barn 13-18 år samt vuxna: 450 kr per natt, barn 4-12 år: 200 kr per natt,
0-3 år gratis. Frukost, lakan och handdukar ingår. Fritt wi-fi.
Det finns möjlighet att hyra kanot för 2-4 personer.
Halvdag 50 kr eller heldag 100 kr.
Bokar gör ni per telefon 0531-32404, alternativt 0768-846097
eller via mail margaretryberg105@hotmail.com. Jag talar svenska, engelska och tyska.
Tänk på att jag har katter och hundar om ni är allergiska.
Jag kan tyvärr inte ta några förhandsbokningar under tiden 6/7 till och med 5/8.
Children with ages 13-18 and adults: 450 SEK per night, children with ages 4-12: 200 SEK per night, ages 0-3 is free of charge. Breakfast, sheets and towels included. Free Wi-Fi.
A canoo for 2-4 people is available for rent.
Half a day 50 SEK or a whole day 100 SEK.
For booking please contact me over the phone 0046-531 324 04,
mobile 0046-768 846 097 or via email margaretryberg105@hotmail.com. I speak Swedish, English and German.
Please note that I have cats and dogs in my home, if you have allergies.
Unfortunately, I can not take any advance bookings during the period July 6th through August 5th.
Jugendliche und Erwachsene 450 SEK pro Nacht, Kinder zwischen 4 und 12 Jahren, 200 SEK. Kinder 0-3 Jahren wohnen gratis. Frühstück, Bettwäsche und Handtücher sind inbegriffen. Kostenloses WiFi.
Kanu für 2-­4 Personen zu vermieten, SEK 100 pro Tag, 50 für einen halben Tag.
Sie buchen am besten via Telefon 0046-531 324 04 oder 0046-768 846 097 oder via mail margaretryberg105@hotmail.com. Ich spreche Schwedisch, Deutsch und Englisch.
Bitte beachten Sie, dass ich Katzen und Hunde habe, wenn Sie eine Allergie haben.
Reservierungen im Voraus sind im Zeitraum vom 6.Juli und 5.August leider nicht möglich.
Välkommen till vackra Dalsland, ett landskap med sjöar, ängar och vild natur.
Welcome to beautiful Dalsland, a Sweden in miniature. A landscape of lakes, meadows and wild nature.
Willkommen in Dalsland, einer Landschaft mit Seen, Wiesen und wilder Natur.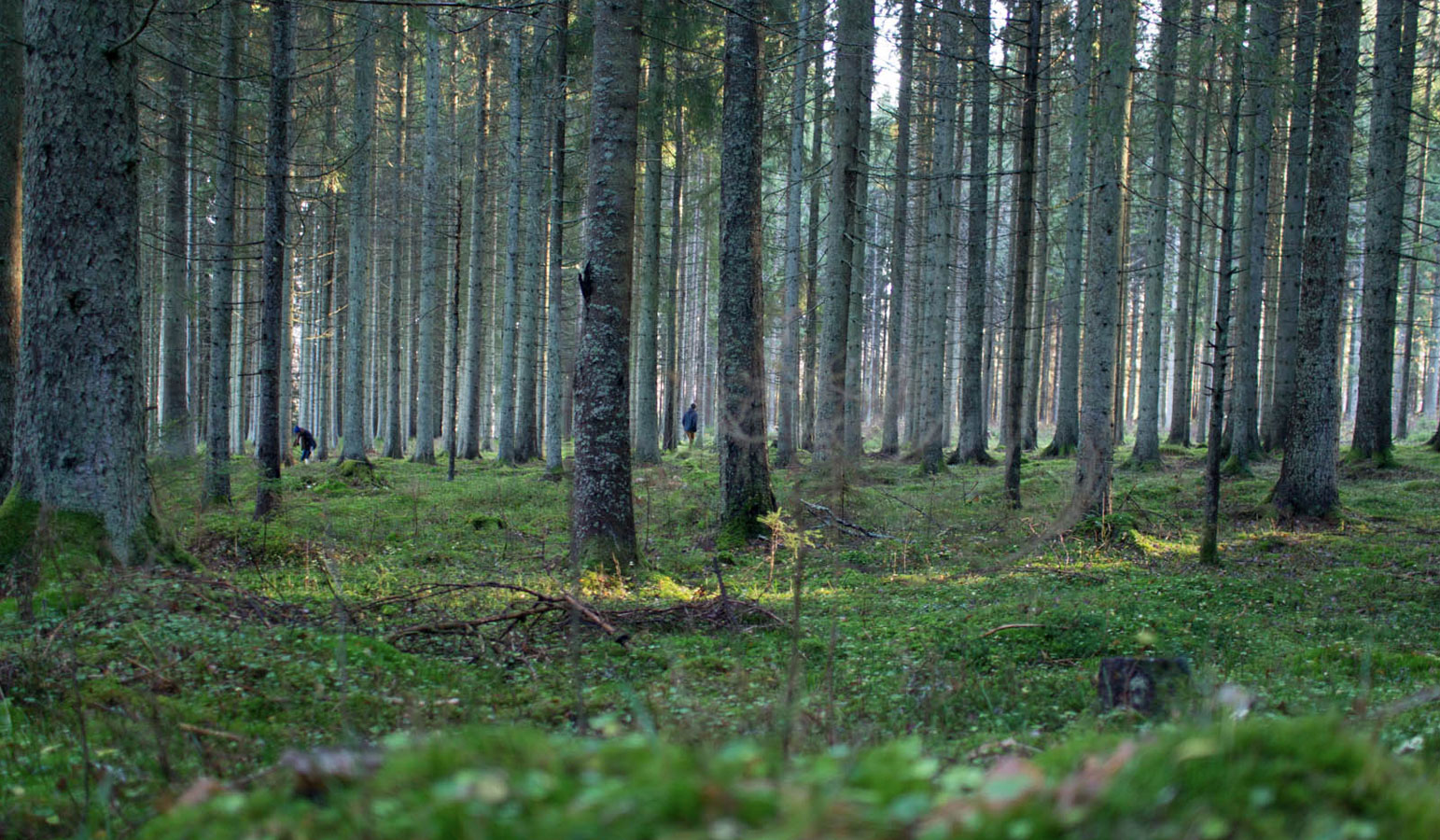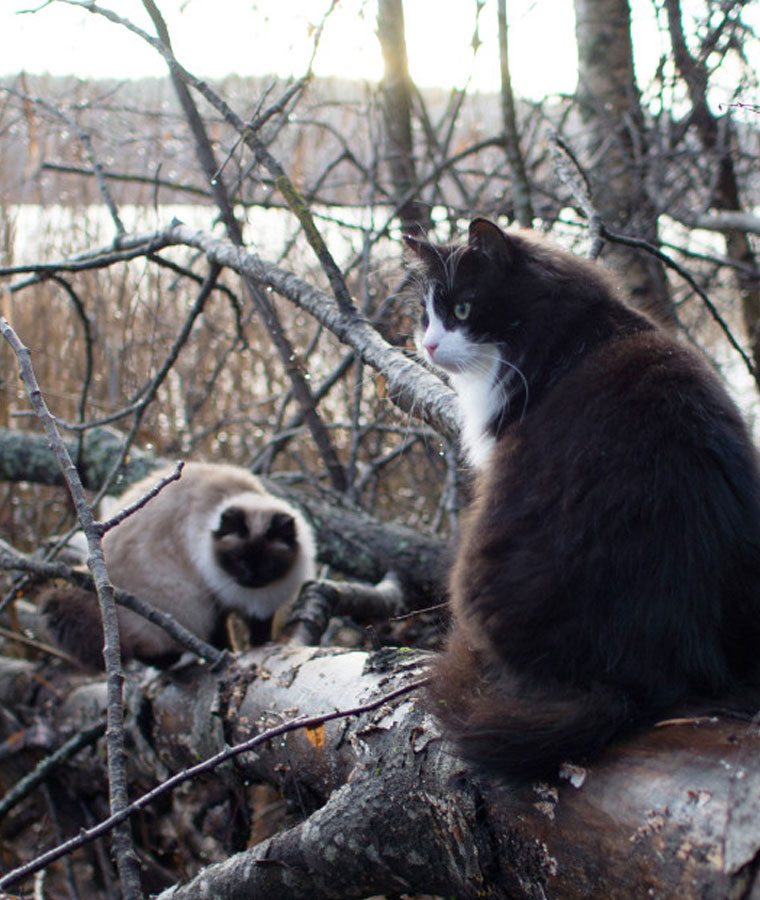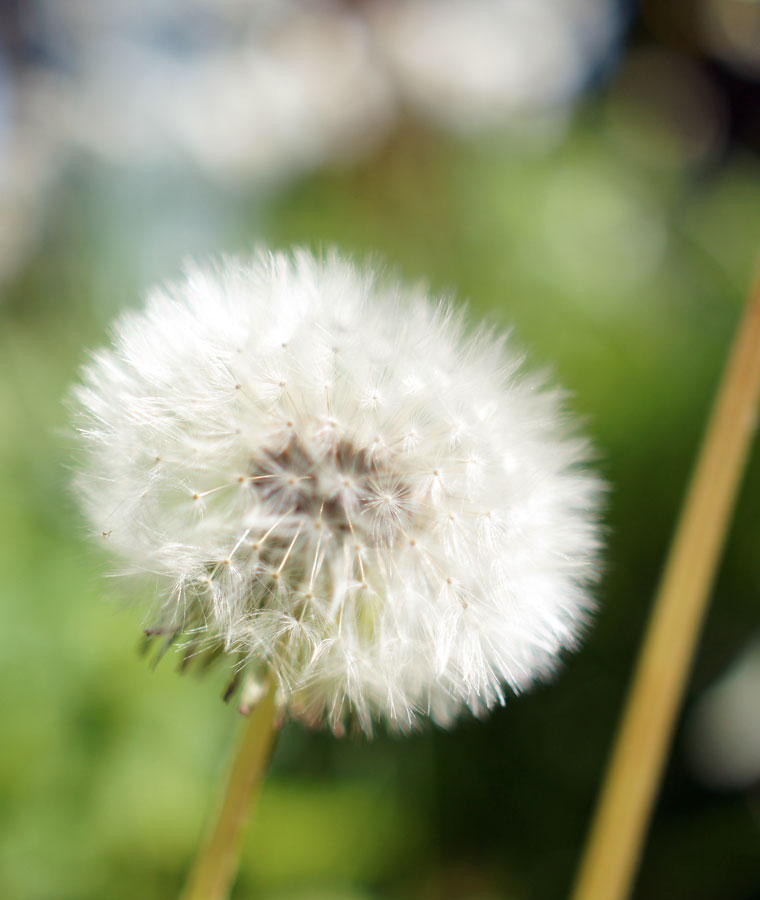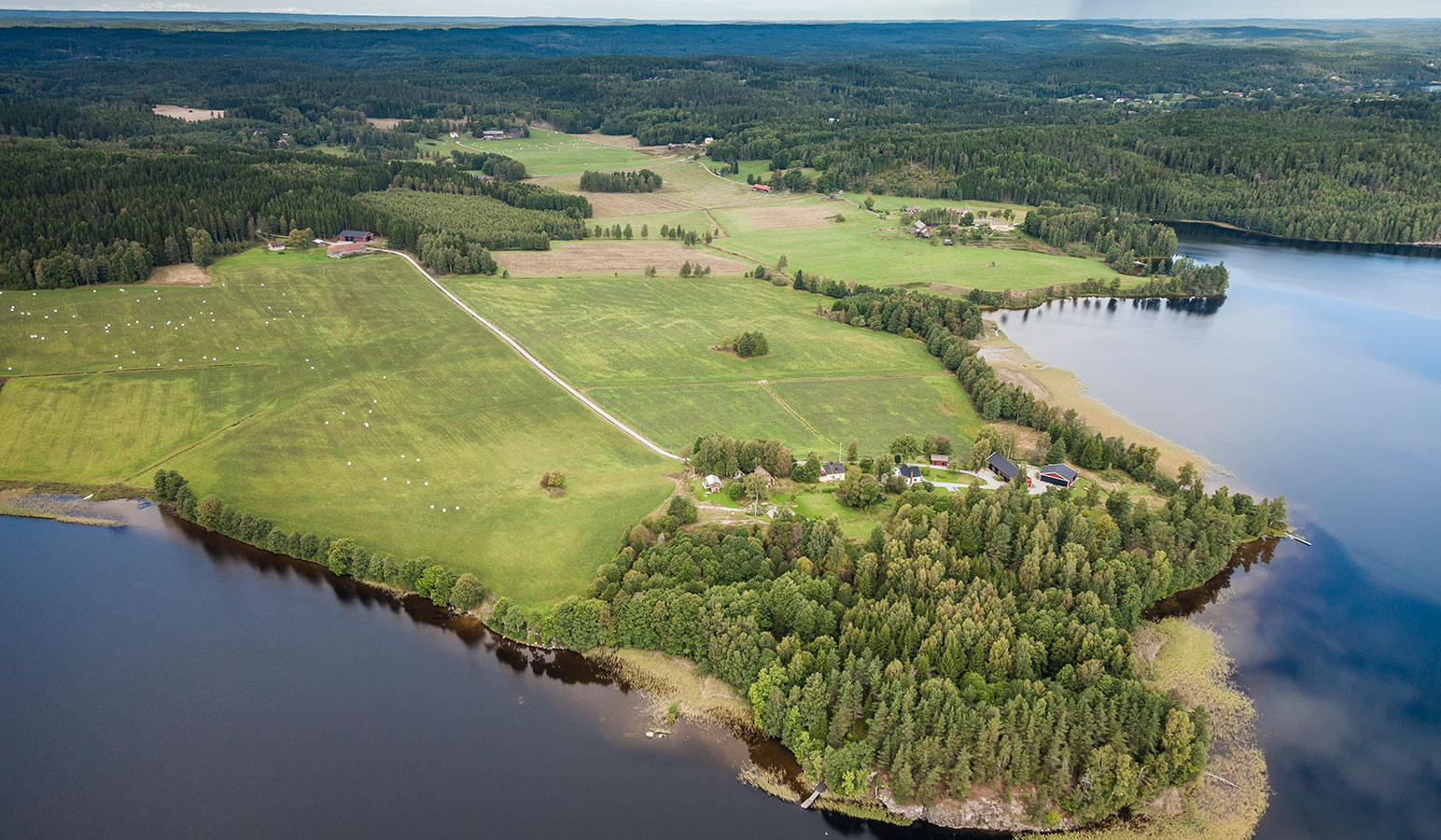 Foto: Per Pixel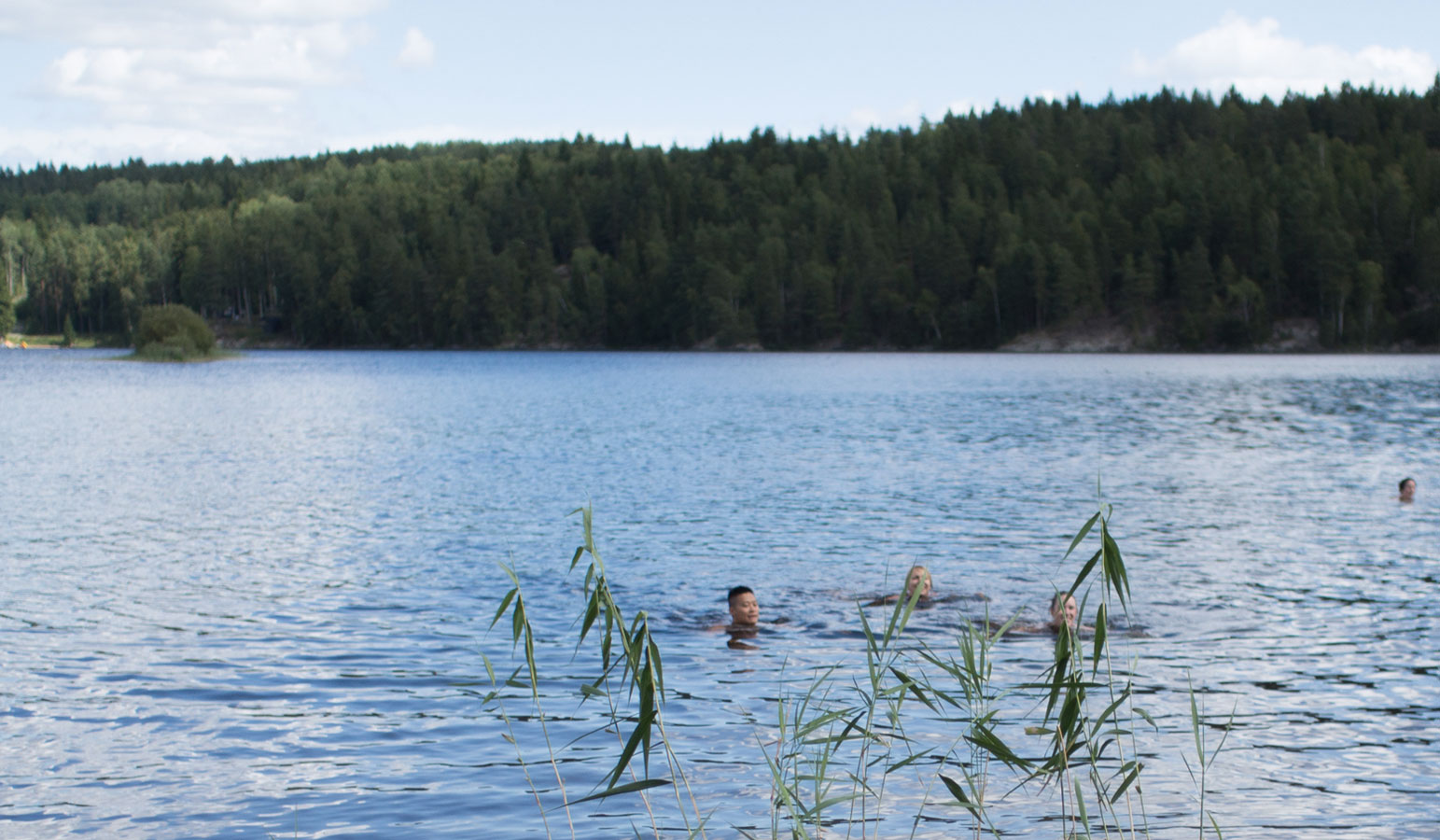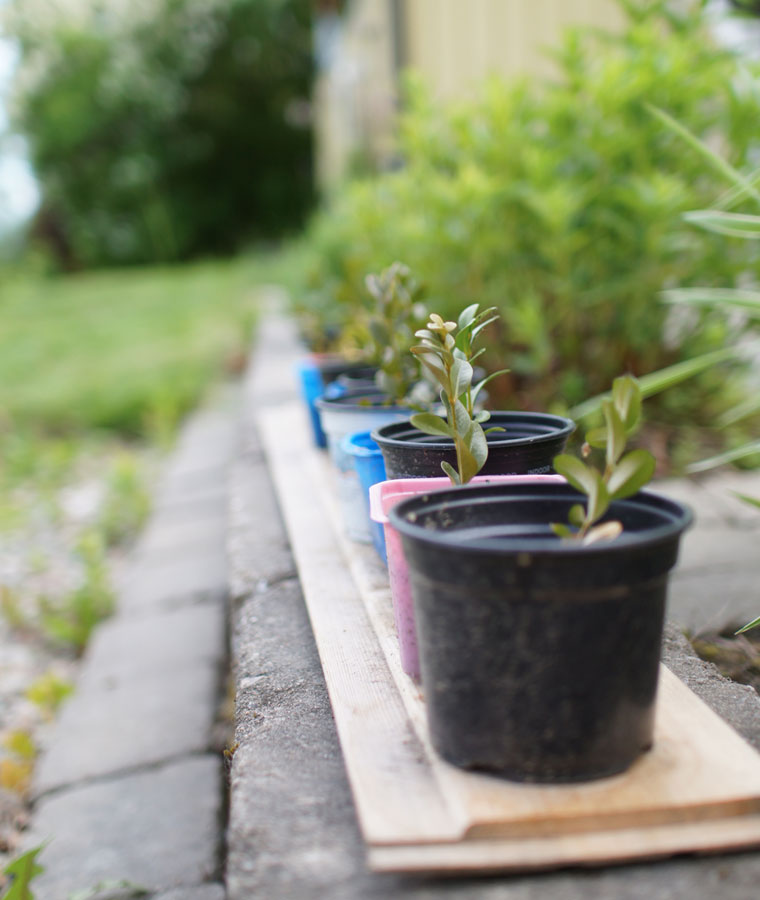 Om mig
About me
Über mich
Jag är en återvändare, född i Dalsland och flyttade tillbaka för några år sedan. Nu bor jag på näset med mina katter och hundar och stortrivs.
I was born in Dalsland, but moved away when I was young. I always wanted to return here, which I did some years ago. Today my life here with my cats and dogs is lovely.
Ich bin in Dalsland geboren, als 14­-jährige weggezogen und vor einigen Jahren wieder zurück gekommen. Jetzt wohne ich mit meinen Katzen und Hunden hier und bin glücklich.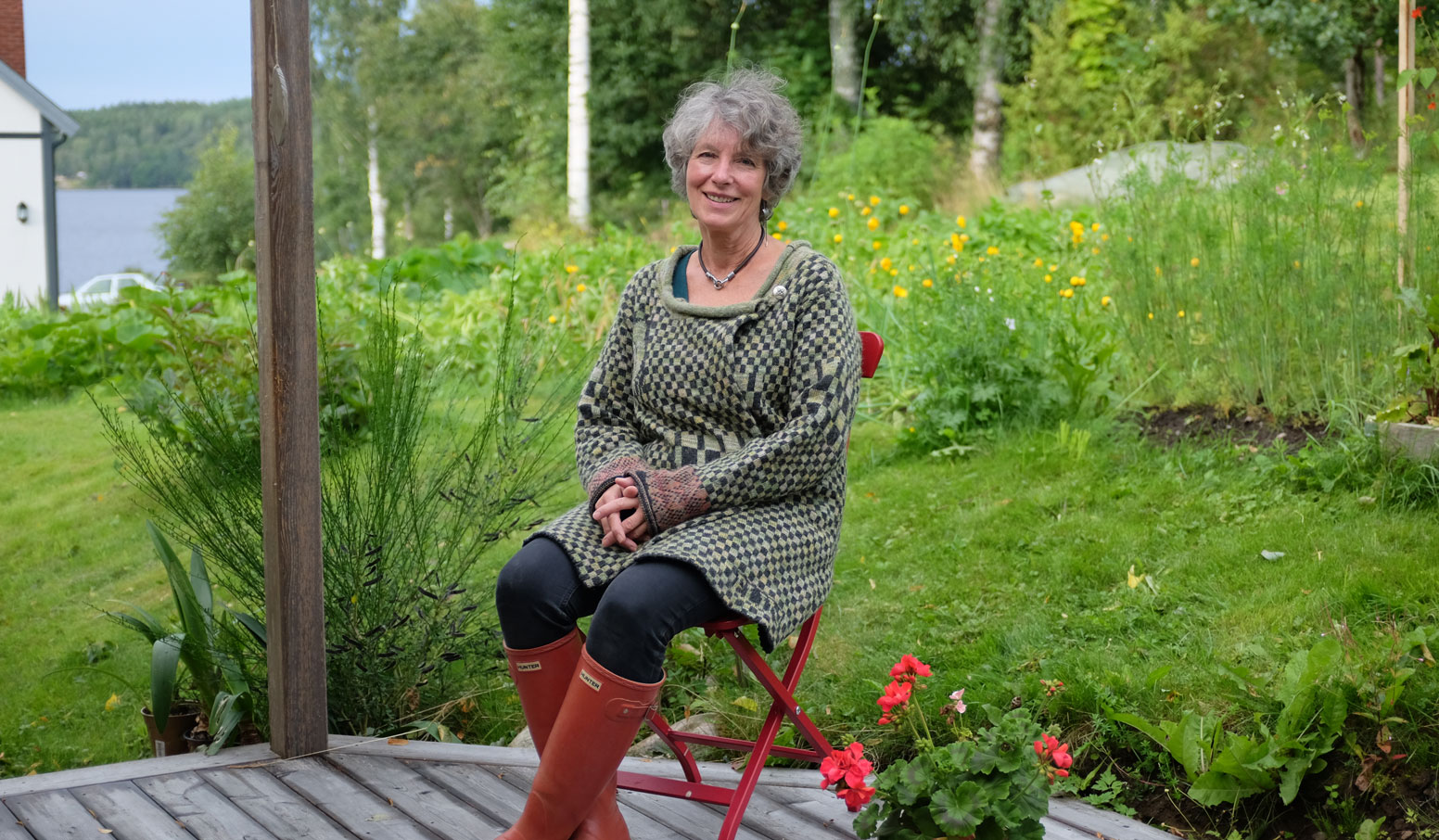 Adressen är:
Ärtemarks-Näs 7
666 91 Bengtsfors
Om du kommer söderifrån: Kör väg 172 mot Bengtsfors, tag vänster vid skylt Gatan. Kör 8 km och tag sedan liten avtagsväg till höger förbi gult tegelhus. Mitt hus ligger sedan rakt fram på näset.
Om du kommer norrifrån: Kör mot Bengtsfors. Fortsätt genom Bengtsfors. Tag till vänster mot Halden, nästa korsning till vänster mot Dals-Ed, nästa korsning till vänster mot Billingsfors. Sedan är det 300 m till den första avtagsvägen till vänster, från vilken man kommer ut på näset.
Välkomna!
The address is:
Ärtemarks-Näs 7
666 91 Bengtsfors
If you come from the south: Drive on route 172 towards Bengtsfors, take left at the sign Gatan. Drive 8 km and take a small exit on your right hand side. Pass a yellow brick house, my house is then located 300 meters straight ahead.
If you come from the north: Drive towards Bengsfors. Continue through Bengtsfors. Take left towards Halden then left in the next intersection towards Dals-Ed and left in the next intersection towards Billingsfors. After 300 meters take the first small exit to the left. Pass a yellow brick house, my house is then located 300 meters straight ahead.
Welcome!
Die adresse ist:
Ärtemarks-Näs 7
666 91 Bengtsfors
Wenn du vom Süden kommst: Nimm den Weg 172 nach Bengtsfors, beim Wegschild Gatan zweigst du nach links ab. Nach 8 Km. zweigst du nach rechts ab und fährst auf einem Kiesweg an einem gelben Ziegelhaus vorbei. Dann liegt mein Haus gerade vor dir auf der Halbinsel.
Wenn du von Norden kommst: Fahre bis Bengtsfors, fahre durch Bengtsfors. Nimm den Weg links Richtung Halden, danach links Richtung Ed und schliesslich links Richtung Billingsfors. Nach 300 Meter den ersten kleinen Weg nach links abbiegen. So kommtst du zu meniem Haus.
Willkommen!